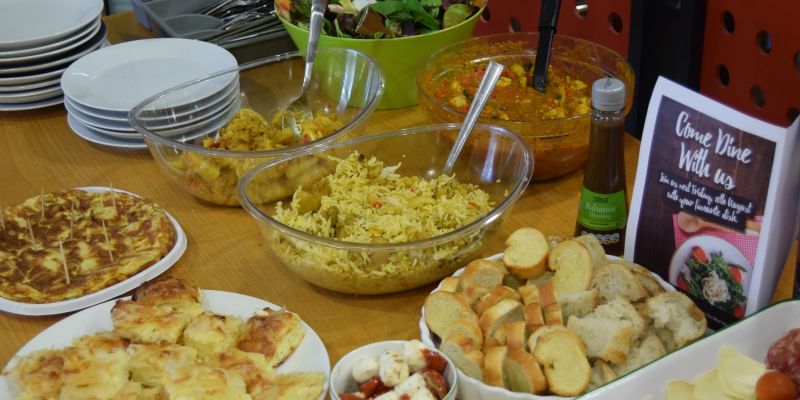 We all love a Friday afternoon treat, but this week we decided to shake up our usual sandwich order. Hosting our very own 'Come dine with me,' or better yet 'Come Dine With Us- Unicorn edition,' everyone was asked to get their chef hats on and bring in a dish of their choice to be enjoyed by all. With only one rule for the afternoon, all food must be homemade.
With the week leading up to the lunch event full of possible dish discussions, the final menu did not fail to impress! A delicious time had by all, sampling everything on offer from favourite sweet dishes such as strawberry topped pavlova, triple chocolate chip brownies, and crepes to the savory curry, pasta and quiche dishes, to name a few, the Unicorn team were truly stuffed for the rest of the afternoon. While our eyes may have been slightly bigger than our stomachs it was worth it, and it's not every day that such a spread is available outside of Christmas and Easter dinners.
Well done to the whole Unicorn team for contributing some truly delicious dishes. Who knew we had an office full of top chefs? Had such talents been revealed sooner, Friday feasts would have definitely become a Unicorn tradition long before today.