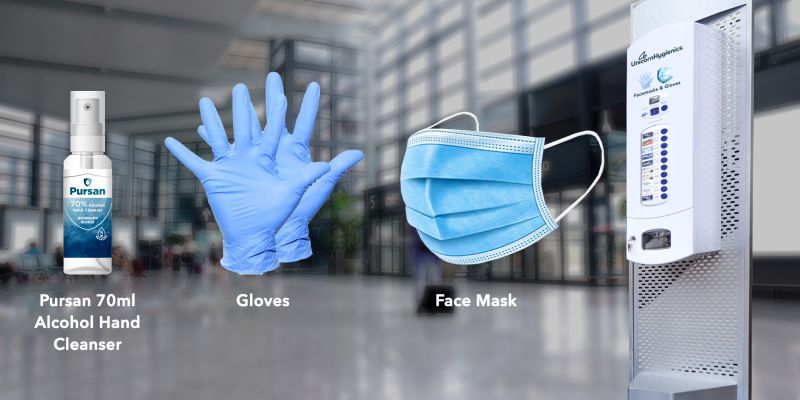 70ml Pursan + Face Mask & Gloves, supporting a safe return to the "new normal".

Our PPE Kits and 70ml Pursan 70% Alcohol Hand Cleanser vending packs are an excellent solution to add to your vending configurations.

Suitable for any environment – office, manufacturing, hospitality, retail, healthcare – users can feel at ease with PPE Kits and Pursan at hand.