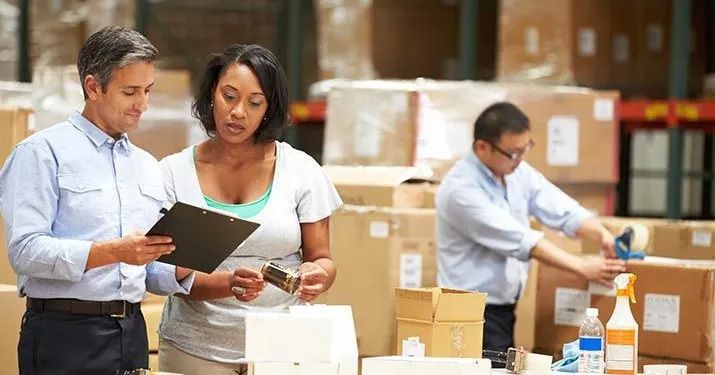 PURCHASING ASSISTANT
Salary to be discussed at interview
09:00-13:00 Mon-Fri (5 x 4-hour shifts). Degree of flexibility in agreeing start and finish times with successful candidate.
Permanent, part-time 20 hours per week.
The Unicorn Group is a dynamic manufacturing business based in Lisburn, Northern Ireland. We're dedicated to supplying high quality vending and washroom services products, PVC interlocking floor tiles, rainwater systems and street litter, recycling and medical bins to a range of industries internationally.
JOB SUMMARY
The successful candidate will provide assistance and administrative support to the Supply Chain Specialist (SCS), taking ownership of the indirect purchasing function, whilst assisting with day-to-day tasks within the purchasing, transport and sales departments.
KEY DUTIES & RESPONSIBILITIES
Prioritising work and ensuring timely and accurate completion of all aspects of indirect purchasing to a high standard, whilst adhering to company policies and procedures.
Completing administrative tasks such as invoice approval, creating finished goods codes, inputting intercompany sales orders and setting up new suppliers (both manually and electronically).

Run PO master daily for all companies and advise purchasing requirements to SCS

Assisting SCS to track finished goods costs and advise sales team of any changes

Set up new vendors and monitor and update approved supply chain partners relationships

Holiday cover for transport and customer service/sales

Liaise with production and provide regular updates on open orders

Liaise with finance on indirect purchasing invoice queries

Use of time and attendance system.

Building and maintaining good working relationships with key Unicorn personnel and other key stakeholders, promoting service excellence.

Supporting continuous improvement initiatives and identifying inefficiencies and cost optimisation opportunities.

Ensuring that the work environment is clean, tidy and organised at all times.

Undertaking ad hoc investigations, analysis and other projects as requested.

Taking part in/attending any relevant training sessions, providing ongoing personal development, ensuring you are fully equipped to perform your role effectively and assist in the development of continuous improvement.

Adherence to all Company, Statutory and Health and Safety obligations and reporting procedures, including accident reporting.

Undertaking such other duties as may be reasonably required for the effective operation of the business.
LEVEL OF QUALIFICATION AND EXPERIENCE
At least 1 years' experience working in a similar role within a busy office environment.

At least 1 years' work-based experience in the use of Microsoft Office, including daily use of Word, Outlook and Excel.

GCSE Grades A - C (or equivalent qualifications) in Maths and English Language.
DESIRABLE
Knowledge of MRP system
Previous experience working in a purchasing and /or finance-based role.
PERSONNEL SPECIFICATION
Excellent written and verbal communication skills (English).

Good time-management and organisational skills with an ability to prioritise workload.

Strong interpersonal skills with an ability to build and maintain relationships.

Flexible and adaptable approach to work

Excellent problem-solving skills.

Ability to pay particular attention to detail with an emphasis on accuracy.

A clear understanding of the need to maintain confidentiality within the role.

Computer literate and efficient in the use of Microsoft Office applications, particularly MS Word, Outlook and Excel.

Ability to work well within a team as well as on own initiative.
WHAT WE OFFER
Friendly small team environment
Opportunities for learning, development and career progression
Riverside site with free onsite parking
33 days annual leave
5-minute walk from Lambeg railway station, 1 mile from M1 Motorway and 7 miles from Belfast City Centre
Perks discount on shops, cinemas, restaurants and more
On site gym open from 06:00
Death in service benefit of 4 times annual salary
Free tea and coffee in our canteen
Salary to be discussed at interview
If you would like to join a progressive local company, we would love to hear from you! Please forward your CV to jaime.bradley@unicorn-group.com no later than Friday 3rd February at 12pm.
Unicorn Group reserve the right to enhance the essential / desirable criteria in order to facilitate shortlisting if required.
Unicorn Group is an equal opportunities employer.