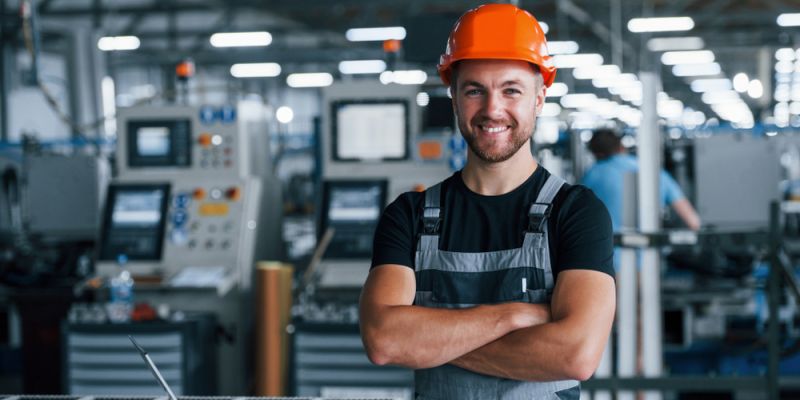 Supply Chain Specialist
Full-Time, 37.5 hours per week
09:00-17:00 Monday - Friday
The Unicorn Group is a dynamic manufacturing business based in Lisburn, Northern Ireland. We're dedicated to supplying high quality products and excellent service to a range of industries internationally. We're proud of our staff and success to date and have big plans for the future. We have an opportunity for a dynamic, forward thinking Supply Chain Specialist to join our team.
JOB SUMMARY
As Supply Chain Specialist, you will be responsible for planning and managing the flow of materials from the point of ordering until product delivery. You will lead and manage a small team and will be responsible for buying the best quality materials, equipment, goods and services at the most competitive prices to enable Unicorn to operate profitably within an appropriate risk management and sustainability framework. Typical inventory materials may include PVC, electrical products and components, steel, aluminium, fragrances, liquids and chemicals.
KEY DUTIES & RESPONSIBILITIES
Developing, leading and executing purchasing strategies.
Sourcing, coordinating and scheduling the receipt of raw materials, packaging and suppliers in alignment with production schedules and customer requirements.
Negotiating purchase prices, contracts and supply agreements.
Working closely with other departments to ensure the seamless introduction of new products.
Monitoring and managing suppliers, taking action as required to maximise supplier quality, cost effectiveness and service delivery.
Managing the Purchasing function, raising purchase orders as required.
Managing inventory risk and ensuring contingency plans are in place.
Measuring and reporting on achievement against the production plan.
Analysing production capacity against requirements and sales forecasts, highlighting any potential issues and suggesting solutions.
Taking part in weekly/daily meetings to keep track of production schedules, notifying sales of any potential delays or issues with customer orders.
Taking overall responsibility for the obsolete stock process, ensuring minimum liability and minimum waste.
Developing the company ERP system in all areas of the Supply Chain, ensuring data integrity and accuracy of reporting.
Forecasting future demand in order to ensure availability of supplies at all times.
Inputting and processing orders.
Liaising between suppliers, manufacturers, relevant internal departments and customers.
Conducting industry and market research to forecast price trends and their impact on future business activities.
Maintaining a constant check on stock levels ensuring adequacy to meet / anticipate business demands.
Regular reporting to the senior management team.
LEVEL OF QUALIFICATION AND EXPERIENCE
Essential:
At least 3 years supply chain experience at a similar level gained with a manufacturing or construction environment.
Competent in the use of MS Excel.
Previous experience in the use of ERP systems.
Desirable:
Experience dealing with similar inventory.
Working knowledge of SAP software
PERSONNEL SPECIFICATION
Good written and verbal communication skills (English).
Analytical thinker with problem solving ability and excellent attention to detail.
Good time management and organisational skills with an ability to prioritise workload.
Strong commercial awareness and negotiation skills.
Ability to work well and calmly under pressure.
Strong interpersonal skills with an ability to build and maintain relationships with both internal and external stakeholders.
Ability to work well within a team as well as on own initiative.
Flexible and adaptable approach to work.
Computer literate and proficient in the use of Excel and all other Microsoft Office applications.
WHAT WE OFFER
Friendly team environment
Opportunities for learning and development
Riverside site with free onsite parking
33 days annual leave
5-minute walk from Lambeg railway station, 1 mile from M1 Motorway and 7 miles from Belfast City Centre
Perks discount on shops, cinemas, restaurants and more
On site gym open from 06:00
Death in service benefit of 4 times annual salary
Free tea and coffee in our canteen and discounted rates at on site coffee dock
No weekend working

If you would like to join a progressive local company, we would love to hear from you! Please forward your CV to caireen.toal@unicorn-group.com no later than Friday 15th February 2022, 12pm.
Unicorn Group reserve the right to enhance the essential / desirable criteria in order to facilitate shortlisting if required. Unicorn Group is an equal opportunities employer.
For more information about Unicorn, visit www.unicorn-group.com