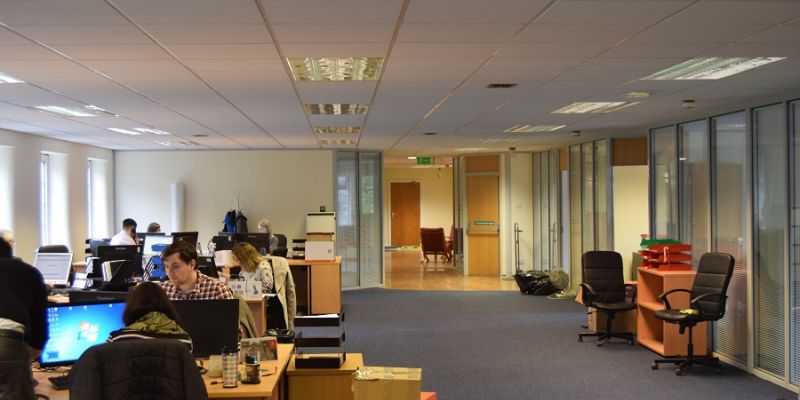 It's official the day has come to say goodbye to our Knockmore Hill offices. Newly developed and furnished when Unicorn first moved in, it now sits empty with transport lorries loaded and on-route to our new site. With a mix of emotions in the air, sad to say goodbye to the place that has been our home for 17 years, and excitement that after much designing, development and preparation we are finally ready to move into our very own Riverbank, Lisburn site!
Taking a much-needed breather after climbing the stairs to the main office area, it sits as a blank canvas flooded with natural light awaiting the lorries full of our office essentials. With traditional style windows lining the walls a window seat is sure to be the desired spot, offering a view of greens and yellows sitting above the Lagan River and toe path. Unique to Unicorn, it's not often to have the luxury of working while surrounded by such natural beauty.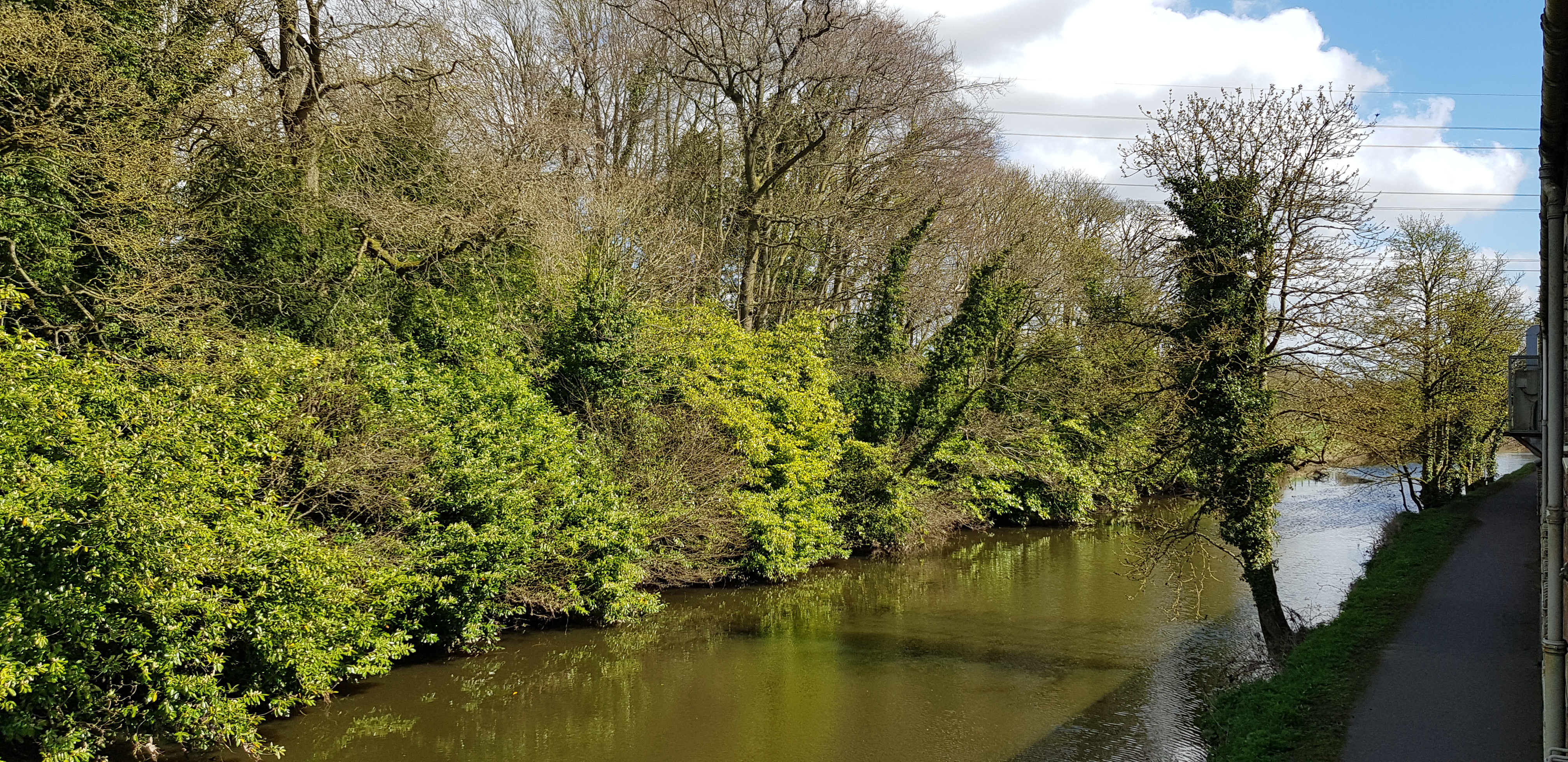 Interrupted by the sound of moving boxes and desks, one area still to be investigated was the kitchen. An essential feature at Unicorn, it was thankfully not left out of the office plans and simply awaiting our coffee collection and cups for Monday's morning coffee! Surely, we aren't the only company with a constant flow of tea and coffee?
While a lot of moving and heavy lifting remained, there was one thing on everyone's mind and it wasn't finding the best place to sit, but the smell of coal burning on the barbeque outside. It's not often we get lovely warm weather in Northern Ireland or better yet spend a Friday in the sun moving! But making the most of the great weather everyone was pleased to see two pop-up barbeques heating up just in time for lunch. A slightly different set up to our usual Friday sandwich run but a welcomed and well-deserved treat to reward everyone's efforts.
When it comes to moving home or office it's no easy task, but with the help of the excellent Unicorn team and good weather the move was a success. Overlooking any minor delays and mishaps (which of course had to be expected), the desks are organized, seats found and computers ready to be switched on Monday morning to begin operations from our new home at Riverbank!
Find us at:
Riverbank, The Green,
Lisburn,
BT27 5SR,
Northern Ireland