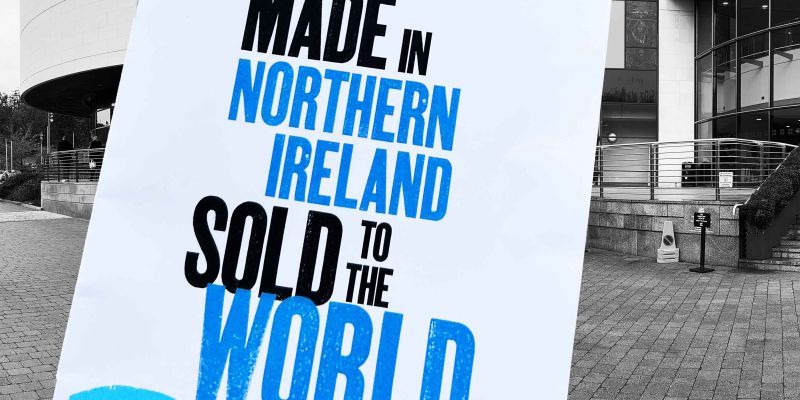 "Made in Northern Ireland, Sold to the World Exporter" Roadshow a Resounding Success
Roger Pannell, CEO of Unicorn Group attended the "Made in Northern Ireland, Sold to the World Exporter Roadshow" today at Lagan Valley Island, Lisburn.
Organised by the UK Government's Department for Business and Trade, the initiative behind the event was strategically designed to highlight the importance of Northern Ireland's trade with the global marketplace and to equip local businesses with the knowledge and tools necessary to expand into international markets successfully.
The half-day event brought together a multitude of Northern Ireland businesses and entrepreneurs eager to share their knowledge of global trade and explore various aspects of international business and export strategies.
Unicorn Group played a prominent role, with Roger Pannell a panellist at the event, sharing insights drawn from decades of experience serving a wide range of global industries.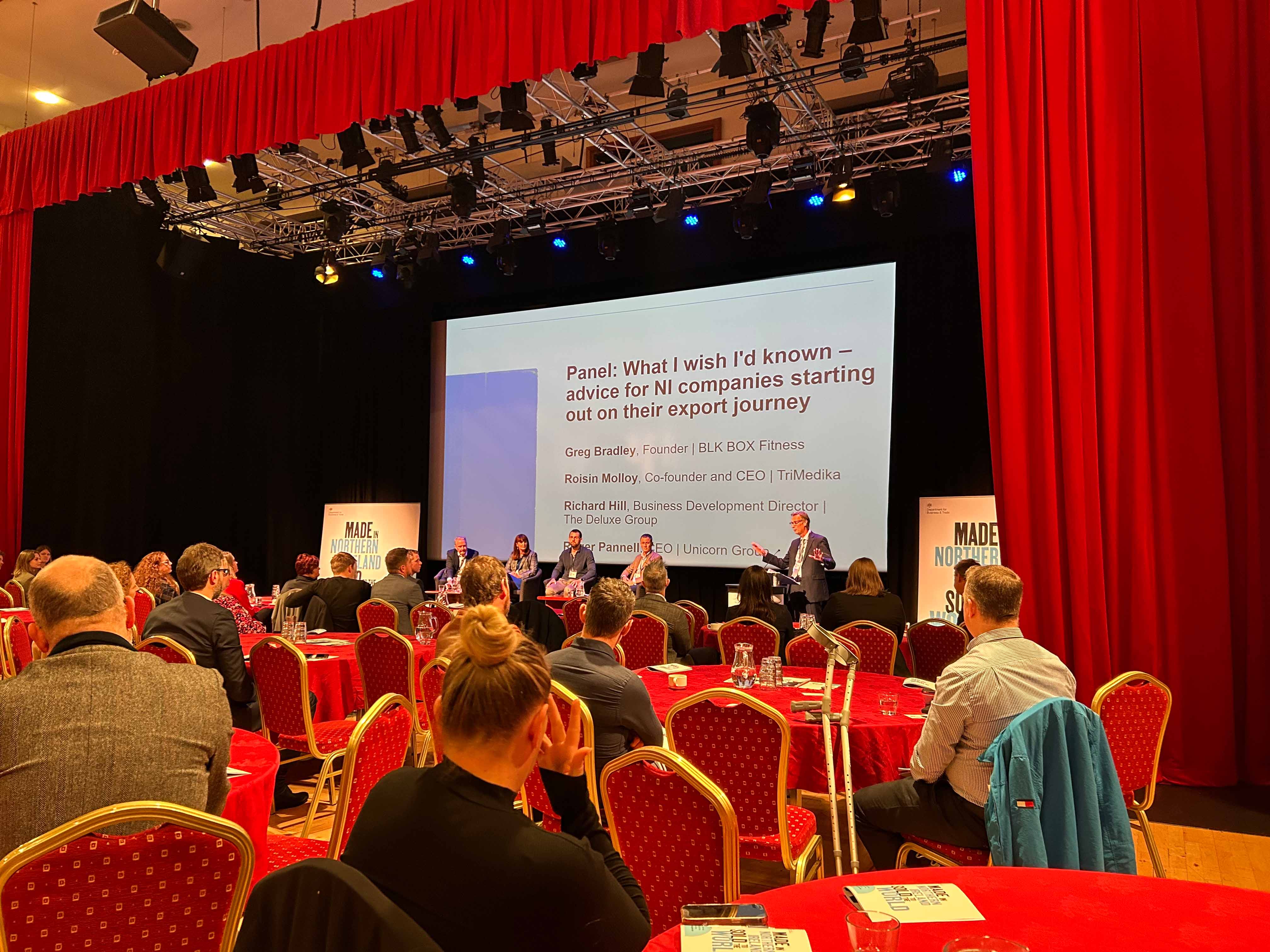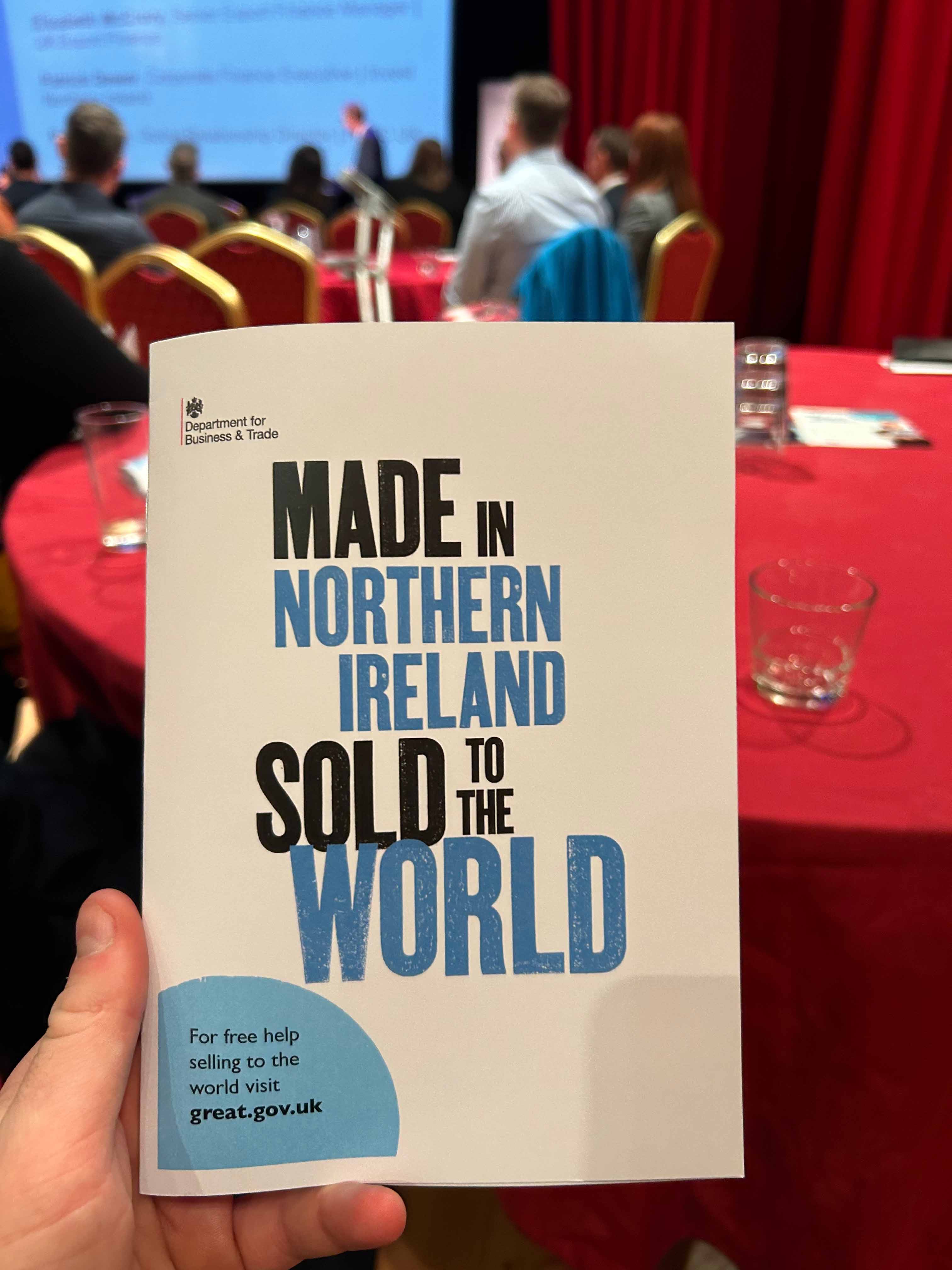 Unicorn Group, headquartered in Lisburn, is a dynamic manufacturing company with a diverse portfolio of brands that span the global export landscape, including:
Our brands:
Flexi-Tile: A leading interlocking flooring company providing high-quality, durable tiles for industrial, commercial and domestic use.
Unicorn Hygienics: A global supplier and manufacturer of washroom service products, including vending machines and consumables, air freshener systems and fragrances, washroom disposal bins, urinal treatments and more.
Selfserve.co.uk: Offering products designed to support the Period Dignity initiative in schools, universities, workplaces and businesses, including Period Product dispensers and refills.
PFC Rainwater: A bespoke guttering and rainwater solutions manufacturer that has contributed to remarkable projects, including Belfast Castle and the Merchant Hotel.
Unicorn Containers: Specialising in manufacturing and supplying medical bins and stakeholders for the healthcare sector in Northern Ireland.
The event's success highlights the determination of Northern Ireland businesses to explore international trade with the necessary knowledge and tools.
The topics covered at the event will undoubtedly benefit the Northern Ireland business community, propelling success in international trade.
Attendees all shared the common goal of making a positive impact on the local economy and shaping a promising future for Northern Ireland's business landscape.